EPW - The European Plastic Window Association
has been established to safeguard the common interests of the European industry and manufacturers of plastic windows.
EPW shall promote plastic windows and to safeguard the supranational interests of members as appropriate, in particular by
exchanging information and experiences on issues that are important to the sector,
conducting joint technical, educational and economic activities in order to ensure a level of playing field for competition,
cooperating with other association with similar aims
EPW is a non-profit association and was created in January 1999.
Members of EPW are the representative national associations of European countries.
EuroWindoor AISBL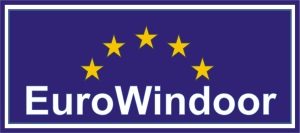 EPW members agreed in a meeting for preparation of a new AISBL founding on March 25th, 2015 to suspend the operations of EPW and to participate instead to the new European Association EuroWindoor AISBL.
For more Information please visit www.EuroWindoor.eu